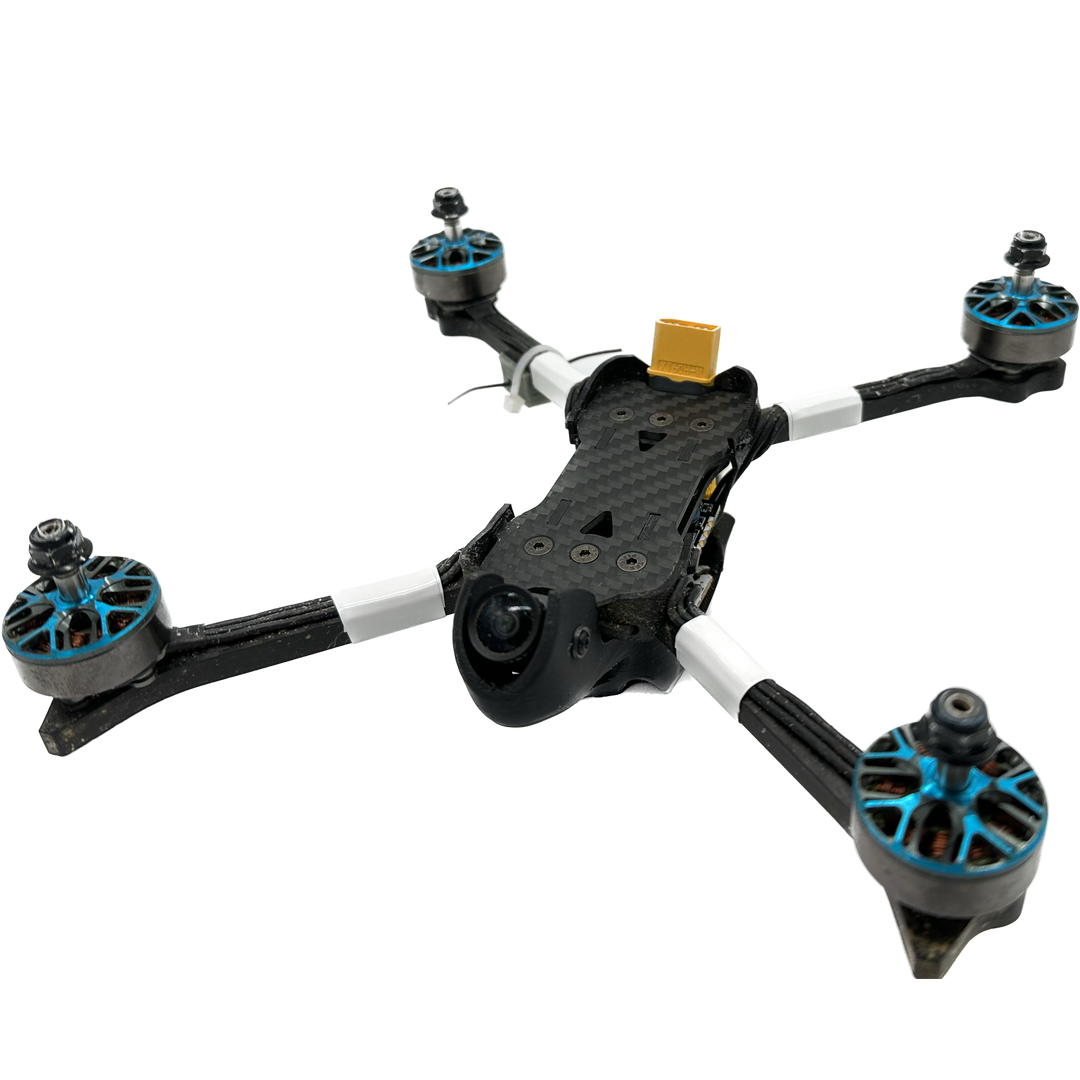 MidMount Frame Kit
---
In stock, ready to ship

Inventory on the way
The mid mount frame was born from two ingenious designs:
Our LightSwitch V2 Longitudinal Stiffeners allowed us to have a stiff midsection without the need for a top plate
Our TPU Battery Keepers ensure your battery wont slide into the props
The closer your Center of Gravity is to your propline, the better it will fly. MidMounting removes the pendulum effect of an underslung battery and reduces the workload on your motors in all flight maneuvers. In the past, mid mounting a battery meant putting it in harms way, as any crash could cause the battery to slide and be destroyed by your propellers. With the invention of our Battery Keepers, we finally found it was feasible to race a MidMount frame without frequent trips to the battery recycling center, and the MidMount frame was born.
At the heart of this design is our LightSwitch V2 midsection. This allows the body to remain stiff without requiring a top plate or arches. We then paired it with a 3D Printed Nylon Pod for sleek lines and ease of customizability. All models are available online and can be customized to meet your build needs.
Key Features:
Longitudinal Vertical carbon stiffeners = The cleanest blackbox logs in its class
6mm T700 Arms = Increased durability
5 arms per arm kit = 1 free extra life
3D Files: https://www.printables.com/model/509420-five33-midmount
Note: The Body and Battery Keepers were designed to hold 1550 6S and smaller.